Wall Graphics (better for die cut images)
Wall Graphics have an ultra removable and reusable adhesive, they are intended for use as a high quality interior marking in decal applications requiring easy removal from walls with smooth surfaces such as painted walls, most types of wall papers and wood paneling.   Wall Graphics are recommended for smooth, dry, cleaned and flat surfaces.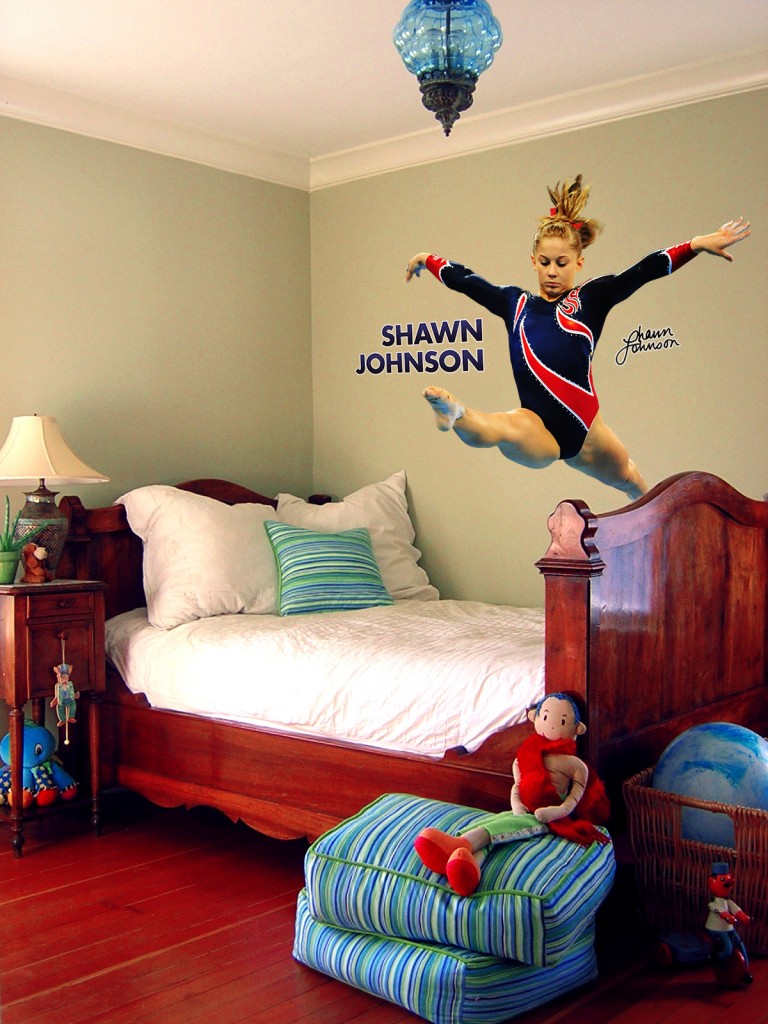 Fabric Wall Film (better for walls with some texture)
Fabric Wall Film is premium white matte coated polyester fabric with an acrylic removable pressure sensitive adhesive backed by a 90# sta flat liner. The combination of fabric and adhesive allows removability of this product from normal wall surfaces. The 90# release liner provides excellent stability for processing using standard solvent, eco-solvent, UV curable and latex digital inks.  It is designed for temporary application of decals and graphics to most types of painted interior walls. This includes most flat, semi gloss and gloss paint finishes. Decals may also be applied to sealed wall coverings. The surface must be smooth and clean prior to application.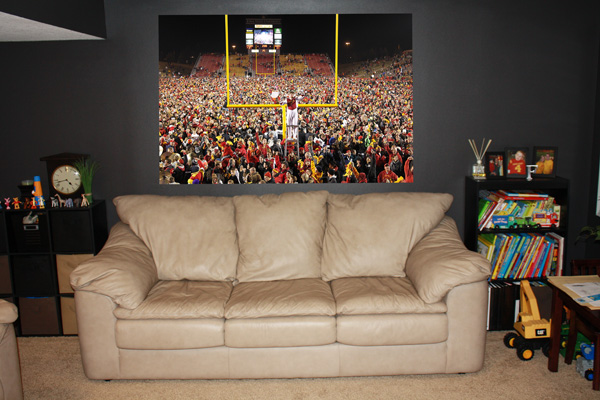 Step-by-Step WallStars Application Instructions
Step 1. Find a "Can't Miss Spot" to show off your WallStars – Make sure to pick a smooth surface (painted drywall is best) with enough room for your WallStars.
Step 2. Clean the "chosen" spot on the wall – It is very important that you clean the wall with a damp cloth and allow it to dry completely (24 hours is best) before sticking your WallStars.
Note: Use warm water only! Soap or cleaning supplies may be harmful to the magic adhesive.
Step 3. Flatten your WallStars – The WallStars will come in a poster tube, unroll the WallStars and lay it out flat. Allow enough time for the WallStars to flatten out prior to sticking.
Step 4. Find a Friend – WallStars are much easier to apply with (at least) four hands.
Step 5. Peel WallStars from the backing paper – With someone holding each side, peel your WallStars from the backing paper evenly from top to bottom.
Step 6. Stick your WallStars in your "chosen" area – With the help of your friend, stick the top of the WallStars to the wall and slowly work your way down using light pressure. If you don't get it exactly right the first time, no worries, it is easy to remove your WallStars and start over.
Step 7. Smooth out the Bubbles/Wrinkles – Working from the middle to the edges, smooth out any bubbles or wrinkles in your WallStars.
Step 8. Congratulations you have hung your WallStar! 
Important: Make sure to keep the backing paper and poster tube. It will make it much easier to transport the WallStar in the event you want to give it a new location.
Refunds/Returns
We are committed to your satisfaction so if you're not completely satisfied with your WallStars we will refund your money or replace your WallStars as follows:
WallStars are in original condition – If your WallStars are in original condition you may return within 60 days of the delivery date for an exchange or refund (less shipping & handling).
WallStars are received damaged – If your WallStars arrive damaged you may return within 15 days of the delivery date and we will give you a refund or replacement at our discretion.
If you want to return your WallStars please follow these steps.
Email us at support@wallstars.tv and give us your order number and the reason for your return.
We will email you a return authorization number. We will not process your return without one.
Place your WallStars in the package it was originally shipped in and clearly mark the return authorization number on the outside of the package.
Use a traceable shipping service when returning your package to us.
Shipping Estimation
WallStars will ship USPS Priority Mail and should arrive within 5-7 business days (usually sooner) after you place the order.   You will receive a confirmation email when your WallStars have shipped.
We ship Monday through Friday with the exception of holidays. Please allow 1 full business day to process your order; Saturday, Sunday, and holidays are not business days.
We currently are not able to ship to P.O. Boxes. We recommend having your WallStars shipped to a work or another address instead.
Big Graphics for Big Fans
Simply put, WallStars are movable graphics that stick and re-stick to your walls, windows, cars, lockers, books or any other flat surface and are made with the highest quality printing technology and materials.
WallStars…
Come to life with an HD quality printing process.
Are made of the highest quality vinyl – no fading or tearing.
Have a magic super-tack adhesive, making each one movable and reusable.
Can be moved multiple times without damaging your surface or WallStar.
Are a MUST for all BIG FANS!
WallStars.tv – Big Graphics for Big Fans