Click here for:  2012 Olympic Games – Women's Gymnastics Qualification Round Complete Results 
Women's Qualification Round Results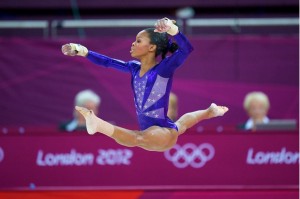 The United States women posted the top team total in the women's gymnastics qualification round with a 181.863.   Russia finished second with a score of 180.429 and China third at 176.637.  Also qualifying for the team final were Romania, Great Britain, Japan, Italy and Canada.  Scores from the qualifying round do not carry forward to the finals.  The women's team will take place on Tuesday, July 31st.
United States of America 181.863
Russian Federation 180.429
Peoples Republic of China 176.637
Romania 176.624
Great Britain 170.656
Japan 170.196
Italy 168.397
Canada 167.696
Individual All-Around Results
The American women were also very impressive in all-around qualification, posting three of the top four scores in the competition.   Aly Raisman was second overall with 60.391 points, Gabby Douglas was third with 60.565 points and Jordyn Wieber fourth with 60.032 points.  Olympic rules only allow two members from each country in the finals, so Wieber will not participate despite scoring better than 21 girls that will move on to the finals.
Victoria Komova 60.632
Alexandra Raisman 60.391
Gabrielle Douglas 60.265
Jordyn Wieber 60.032
Aliya Mustafina 59.966
Linlin Deng 57.998
Vanessa Ferrari 57.932
Asuka Teramoto 57.865
 Individual Event Results
The United States also did very well in the individual event qualifying with Gabby Douglas and Aly Raisman making two finals, and McKayla Maroney and Jordyn Wieber making one final each.
United States Individual Event Qualifiers
Vault: McKayla Maroney
Uneven Bars: Gabby Douglas
Balance Beam: Gabby Douglas, Aly Raisman
Floor Exercise: Aly Raisman, Jordyn Wieber
Click here for:  2012 Olympic Games – Women's Gymnastics Qualification Round Complete Results 
________________________________________________________________________________
Get Your Gabrielle Douglas Wall Stickers Today!
Add the "Flying Squirrel" to your walls today.  Bring home the gold Gabby!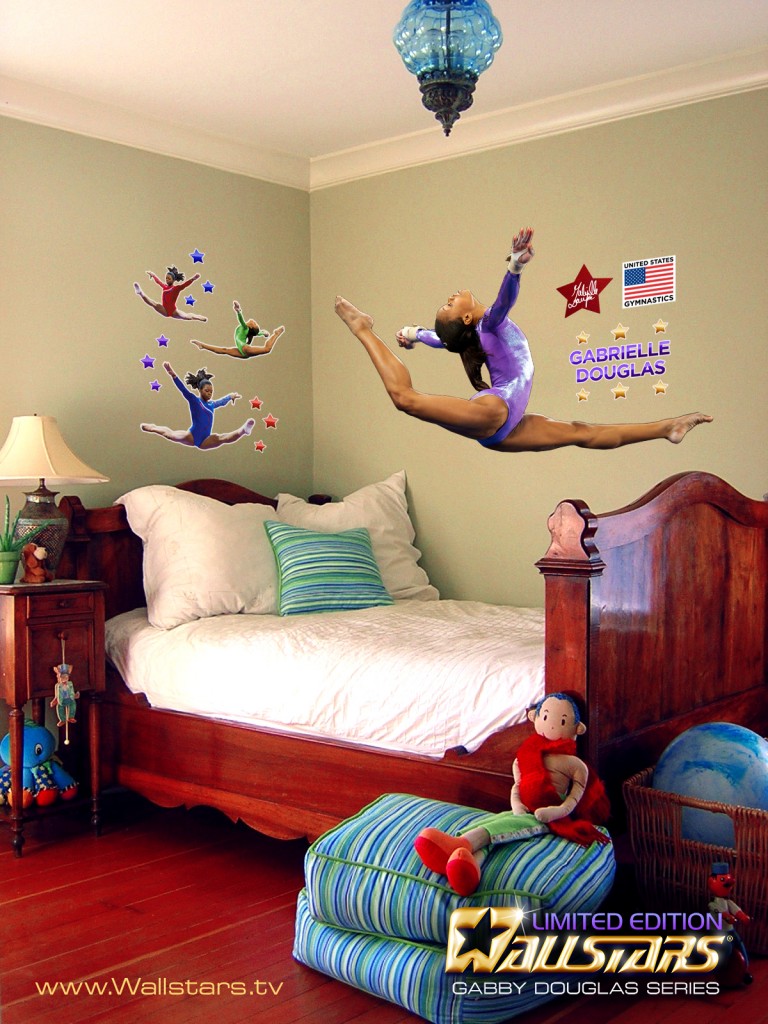 Gabrielle Douglas WallStar (Version 1 of 3) – Gabby Douglas Series
________________________________________________________________________________
Comments