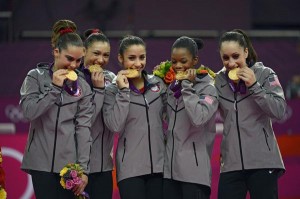 2012 Olympic Women's Gymnastics Team Results
The United States Women's Gymnastics team took home their first gold medal since 1996 with a whopping five point victory over Russia.  Gabby Douglas was a model of consistency, scoring over 15 on all four of her routines.    It is the first gold medal for Gabrielle, who will also go for individual gold on the uneven bars, balance beam and all-around.
Gabrielle's teammates will also go for additional medals this week (McKayla Maronely – vault, Ali Raisman -all-around, balance beam & floor exercise, Jordyn Wieber – floor exercise).
2012 Olympics Women's Gymnastics Team Results
Gold – United States of America 183.596
Silver – Russian Federation 178.530
Bronze – Romania 176.414
United States Individual Scores from Team Finals
Gabrielle Douglas
Vault 15.966
Uneven Bars 15.200
Balance Beam 15.233
Floor Exercise 15.066
McKayla Maroney
Alexandra Raisman
Balance Beam 14.933
Floor Exercise 15.300
Kyla Ross
Uneven Bars 14.933
Balance Beam 15.133
Jordyn Wieber
Vault 15.933
Uneven Bars 14.666
Floor Exercise 15.000
________________________________________________________________________________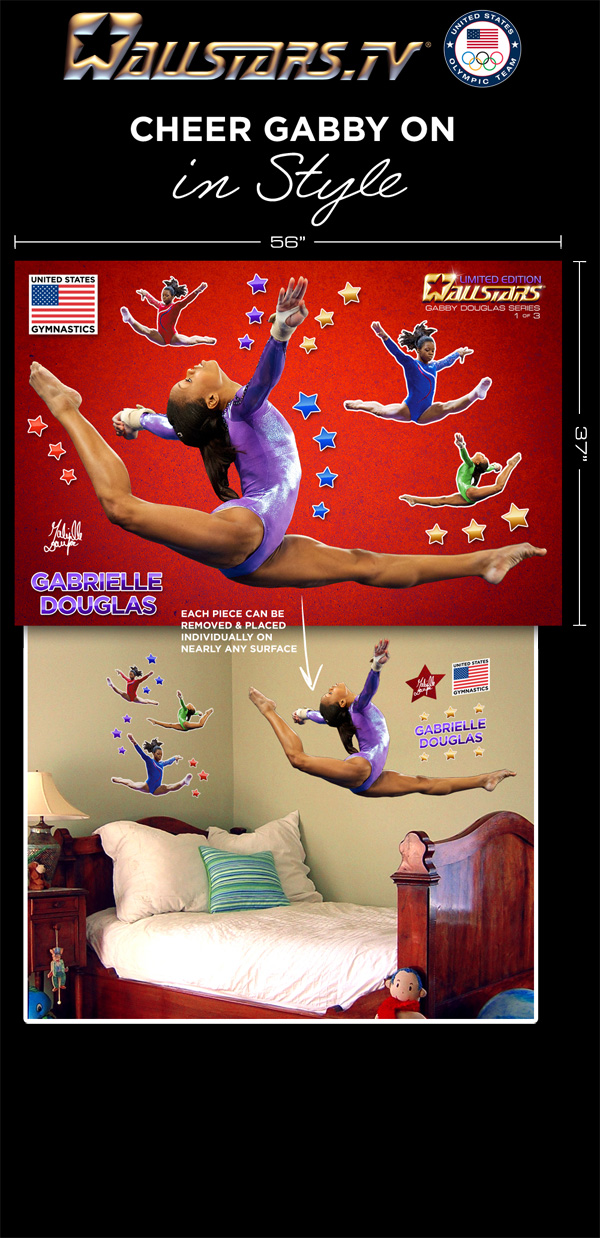 ________________________________________________________________________________
Comments