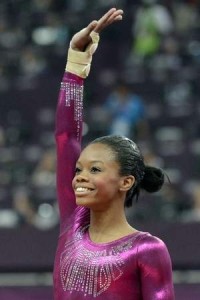 2012 Olympics Women's Gymnastics Individual All-Around Results
Gabby Douglas 2012 Olympic Champion
Gabrielle Douglas has added another gold medal to her collection, winning the all-around gymnastics title with an amazing performance.   Gabby has been incredibly consistent during the 2012 Summer Olympics in London.  She started with a solid effort in the qualification round, was tremendous in the team competition and was at her best today!  Victoria Komova of Russia was also spectacular, but Gabby scored .5 points higher than Victoria in the vault, and that was the difference.  Ali Raisman tied with Aliya Mustafina for the third best score, but Mustafina won the tiebreaker for the bronze medal.
Douglas is the fourth United States gymnast to win the all-around gold medal in women's gymnastics,  joining Mary Lou Retton, Shannon Miller and Nastia Liukin.
Gabby is the first woman of color to win the all-around.  Truly an inspiration!   Congratulations Gabby!
2012 Olympics Women's Gymnastics Finals – Individual All-Around Results
Gabrielle Douglas USA 62.232 (VT 15.966, UB 15.733, BB 15.500, FX 15.033)
Victoria Komova RUS 61.973 (VT 15.466, UB 15.966, BB 15.441, FX 15.100)
Aliya Mustafina RUS 59.566 (VT 15.233, UB 16.100, BB 13.633, FX 14.600)
Alexandra Raisman USA 59.566 (VT 15.900, UB 14.333, BB 14.200, FX 15.133)
Sandra Raluca Izbasa ROU 58.833 (VT 15.333, UB 13.900 BB 14.400, FX 15.200)
Linlin Deng CHN 58.399 (VT 14.900, UB 14.266, BB 15.300, FX 13.933)
Qiushuang Huang CHN 58.115 (VT 14.916, UB 15.133, BB 14.133 FX 13.933)
Vanessa Ferrari ITA 57.999 (VT 14.600, UB 14.033, BB 14.500 FX 14.866)
________________________________________________________________________________
Get Your Gabrielle Douglas Wall Stickers Today!
Add the "Flying Squirrel" to your walls today.  Bring home the gold Gabby!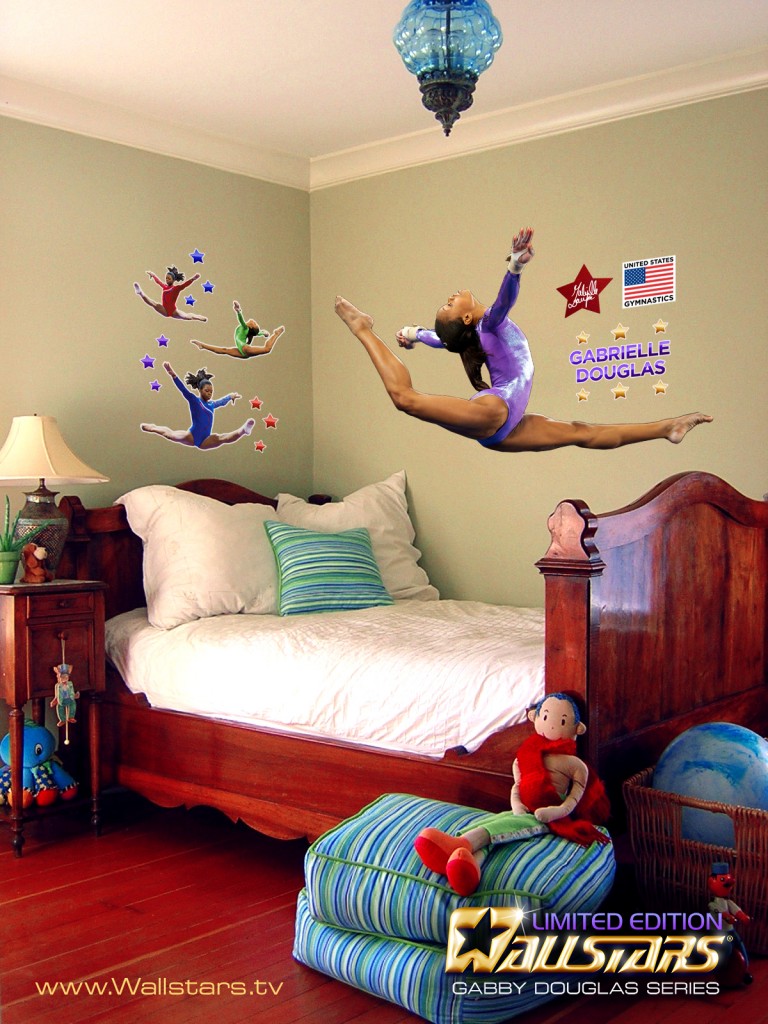 Gabrielle Douglas WallStar (Version 1 of 3) – Gabby Douglas Series
________________________________________________________________________________
Comments